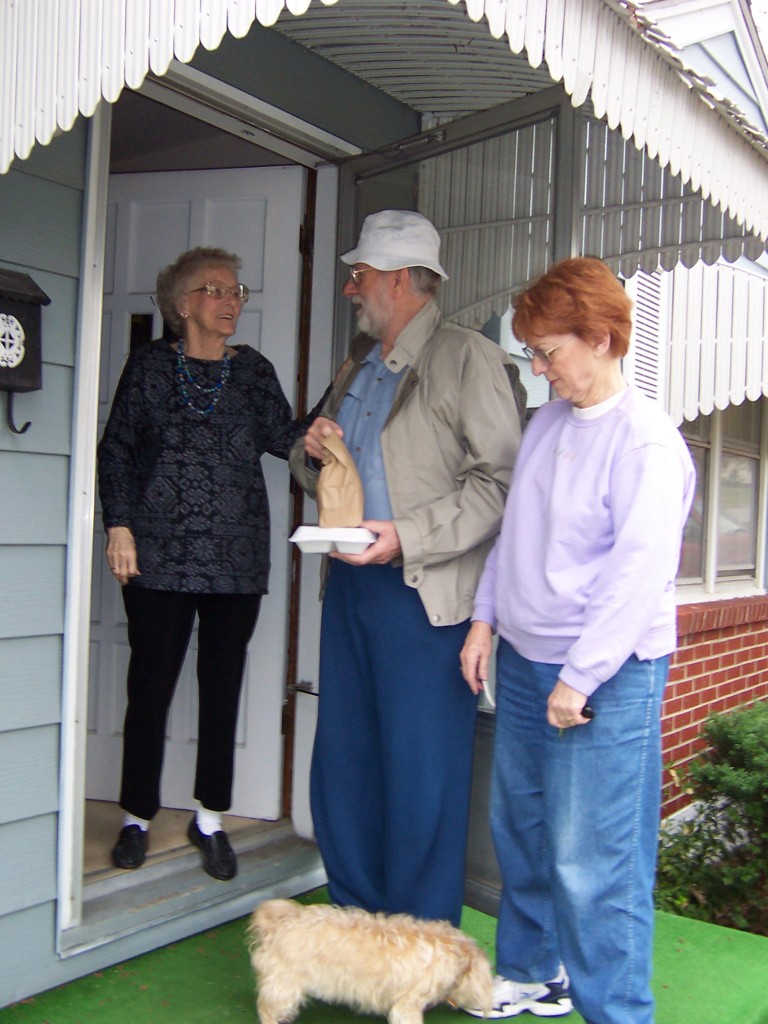 Nutritious meals are delivered by volunteers 5 days per week (excluding holidays) for $4.35 per meal.
Meals can be scheduled based upon personal needs; one to five times per week or for short or long-term need. Meals on Wheels is available to provide meals for assistance with a recent illness or recurring condition.
Shepherd's Center Raytown Meals on Wheels program delivers to residents of the Raytown School District as well as other residents of zip codes 64133, 64136, 64138 and 64139.
View our Monthly Meals on Wheels Menu
Sign up for Meals
Download the application form here.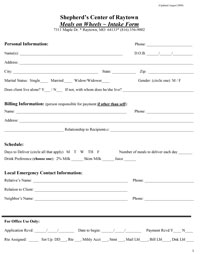 Completed forms can be emailed to  scr.mealsonwheels@gmail.com  or
Mail to:
Shepherd's Center of Raytown
5110 Westridge Circle
Raytown Missouri 64133
Call:
Please contact the Meals on Wheels office at 816-356-9002 between 9:00 am and 1:00 pm with questions.
Shepherd's Center of Raytown Meals on Wheels Volunteer Makes The News
SCR volunteers going beyond the call of duty isn't news to those who benefit from their efforts. But it is unusual when one of them shows up on TV news.
Ruth occasionally makes her MOW deliveries a family affair. Her grandchildren sometimes ride with her in the summer. Her 90-year-old mother occasionally goes along, too.
Such is the case with Ruth Rowland, Meals on Wheels volunteer, who was interviewed by Channel 9's Peggy Breit during our late summer heat wave.
Ruth explained how she checked to be sure meal recipients were handling the extreme conditions. She and the other approximately 50 MOW drivers routinely keep their eyes open for any problems as they deliver an average of 290 meals each week. Ruth happened to be the one who made the news. But her story is typical of so many other SCR volunteers, and a well deserved recognition of all.