Our Mission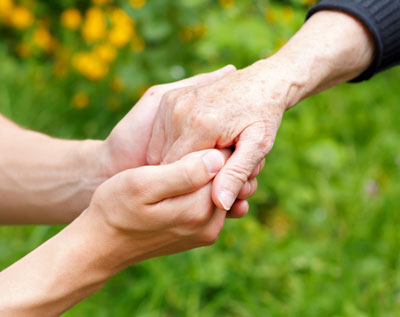 The Shepherd's Center of Raytown is a private, non-profit, interfaith and non-discriminatory volunteer organization. We strive to utilize the many varied gifts of the individuals in our community in an effort to promote spiritual and personal growth. Together, we help maintain the dignity and independence of everyone in Raytown, with a concentration on adults aged 55 and older.
 Mid-America Regional Council (MARC) Shepherds Center Regional Leadership Award Honorees
A Community of Volunteers
The Shepherd's Center of Raytown thrives due to the kindness and generosity of those that volunteer. People of all ages and abilities are welcome to assist with a variety of tasks, from office work, to Meals on Wheels drivers, to yard cleanups. So whether you're a senior adult that wants to give back to those who have helped you, a student with flexible hours, or are a troop, youth group or other organization looking for volunteer opportunities, we are always looking for another set of helping hands to join us in our mission to serve.
We're Here to Serve
At The Shepherd's Center of Raytown, we offer a number of services and programs. Our services are for older adults (55 and up) in the Raytown School District community. They include Meals on Wheels, Wheels that Care, Handyman Repair, Senior Companion & Respite Care and Telephone Reassurance. We also warmly welcome volunteer assistance for each of these services.
Our programs are open to all. You can join us for Adventures in Learning, our Bouncing Back Support Group, exercise classes, book club, Breaktime and t'ai chi chih.
Our Generous Supporters
Along with people like you, The Shepherd's Center of Raytown is backed in part by local congregations and the Greater Kansas City United Way. We are so grateful to each and every one of our supporters and all those that volunteer.
Shepherd's Center of Raytown Board of Trustees 2018
Board Officers
Joyce Anderson Downing • President |
Mary Jane Spradley • Secretary | Kimberley Clause • Treasurer
Trustees
Jerome Barnes | Bonnaye Mims | Ruthie Schwieterman | Allan Thompson
Martha Wallsmith
Advisory Board
Floyd Anderson | Frank Eaton |
Cleathus Waddy
Ex-Officio Trustee
Rae Letterman • Executive Director
We'd love to hear from you. To contact The Shepherd's Center of Raytown, please fill out our online form or give us a call today at (816) 356-9000.